Jinda Center, Duhok, Iraq, Kurdistan region
The Jinda Center under the direction of Sozan Fahmi Mohemmed Salih and Aya Jalal offers not only emergency relief but also psychosocial and medical support as well as educational opportunities for Yazidi children and women who were abducted and enslaved by ISIS. It maintains excellent relationships with the High Council of Women's Affairs (HCWA), the local hospital and all warehouse management. In 2014, Jinda Center also welcomed and supported Nobel Peace Prize laureate Nadja Murad and continues to be in contact with her. Nadja Murad publicly protests against sexual violence and exclusion of displaced Yezidi girls and women.





Sozan Fahmi Mohemmed Salih
Principal Jinda-Zenter



Jinda Center, Duhok, Iraq, Kurdistan region
The centers in Thuy An north of Hanoi and in Kon Tum in Сentral Vietnam are our local partners in Vietnam and are led by Mr. Do Hong Duc and Ms. Pham Thi Lan. The two centers were founded in the 1960s by the DOLISA (Department of Labor, Invalids and Social Affairs). In Thuy An there are currently 195 children and adolescents with and without disabilities and 163 older people with physical and mental disabilities who are cared for by 82 employees. In Kon Tum live 84 orphans, 33 disabled children and adolescents and 24 older people without a family. They are cared for by 48 employees. The mission of the Centers is to improve mental and physical health of the affected children, adolescents and the elderly through the provision of therapies and care and the acquisition of missing infrastructures.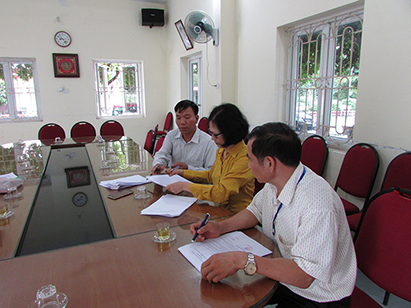 Partner Vietnam